7 Ways To Prepare Your Child For Virtual/Hybrid Learning In 2021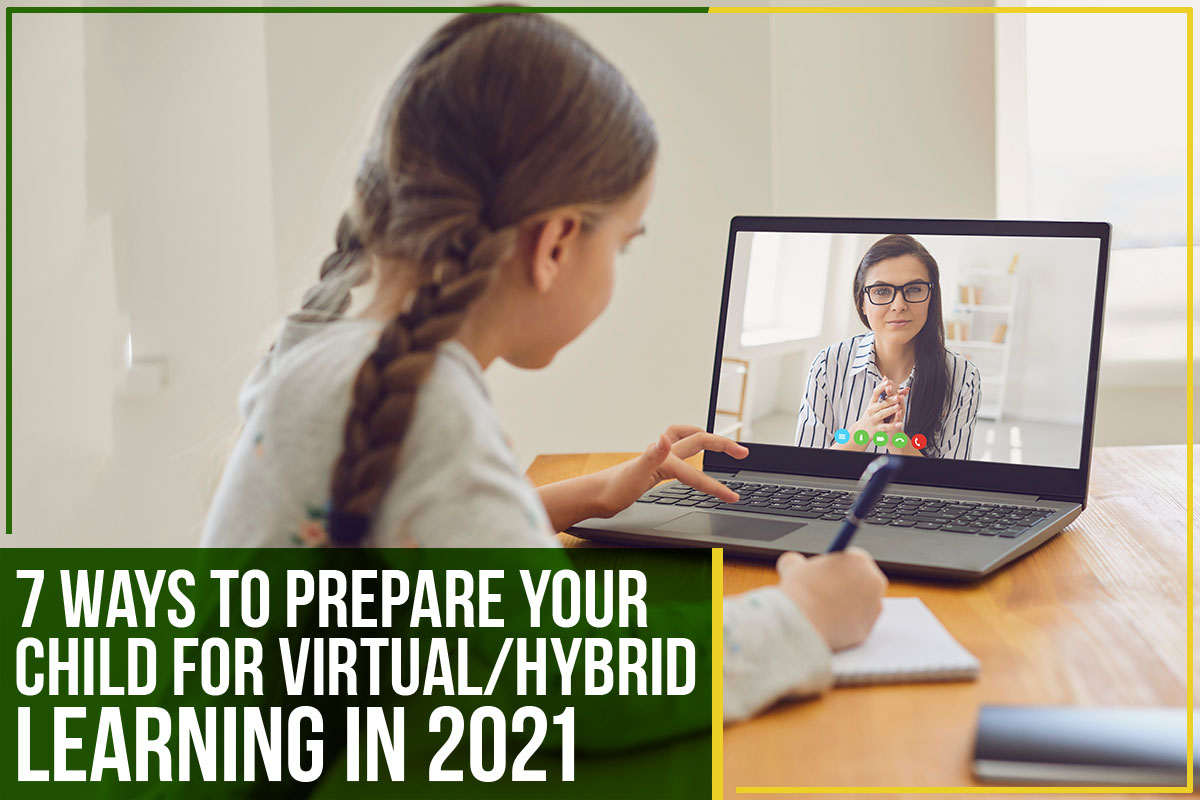 The first wave of COVID-19 took the world by surprise. Parents, teachers, and students had no clue how to cope with the pandemic while keeping learning on track. And even as the year draws to a close, there's still uncertainty on how schools will resume the 2021 school year.
Will schools reopen full-time, go completely digital, or offer a hybrid? As the virus enters its second wave, you should prepare your child to brace for an unconventional school year.
Of course, learning never stops at Mrs. Myers' Reading Room. In fact, our math and reading programs have become all the more relevant and useful for kids in Wisconsin and all over the US. Click here to sign up for a free trial.
Today, we list seven ways to prepare your child for virtual or hybrid learning in 2021.
1. Pause And Reflect
Before school commences after winter break, you should take some time to pause and reflect. You should also ask your kids to look back and ponder what helped them learn in the past year and what didn't.
Encourage them to create a list or draw their observations. By taking a step back, kids will find it easier to visualize what the coming school year would be like.
2. Talk To Your Child
Following from the previous point, you should have a heart to heart with your kid. Ask them how they are feeling or what their expectations are for the coming year.
The aim is to open lines of communication so that children can express their fears and concerns comfortably. Kids who are self-aware of their emotions and allowed to open up are in a better frame of mind to deal with the learning challenges that a pandemic brings.
3. Create Opportunities For Social Interaction
Most children thrive in a classroom environment, which is why social isolation impacts their learning. Even with hybrid learning or partial attendance, children will need social opportunities to connect with their teachers and peers, albeit virtually.
Don't feel shy asking for help from teachers, your child's classmates, and their parents for social opportunities. These can include collective homework sessions, tutoring, and study dates via Zoom or FaceTime.
4. Create A Better Study Space
The first wave had parents throwing together a makeshift space for study/work from home. But now, you are better prepared to allocate and organize a dedicated space in your home conducive to your child's learning needs.
5. Encourage Physical Activity
Physical activity and fitness have a positive impact on children's mood and academic performance.
The more they stay active at home, the better their energy levels and concentration will be when they head back to school. So try to limit your kid's screen time and encourage them to dance, play, and move around a bit.
6. Do Something Fun And Creative Together
Learning is a sensory activity. That's why you should start a project together with your child where they can learn new skills and connect with you emotionally. Build a website together, start a house band, launch a Facebook page/YouTube channel, record a home movie, or volunteer in the community. The possibilities are endless.
7. Focus On Math And Reading
Finally, don't forget to brush up on your child's math and reading skills. Children lose vocabulary and forget core math concepts when they face a disruption in education. That's why you should arrange for reading activities for kids, whether you read aloud to them or give them books and a private space to read on their own.
And while kids are home, give them real-world math problems to solve, such as measuring ingredients for a recipe or calculating grocery bills.
At Mrs. Myers' Reading Room, we provide in-person and virtual math and reading programs for kids in Wisconsin and all over the US. Click here to sign up for a free trial.