How to catch up with your child's learning during Covid-19
Body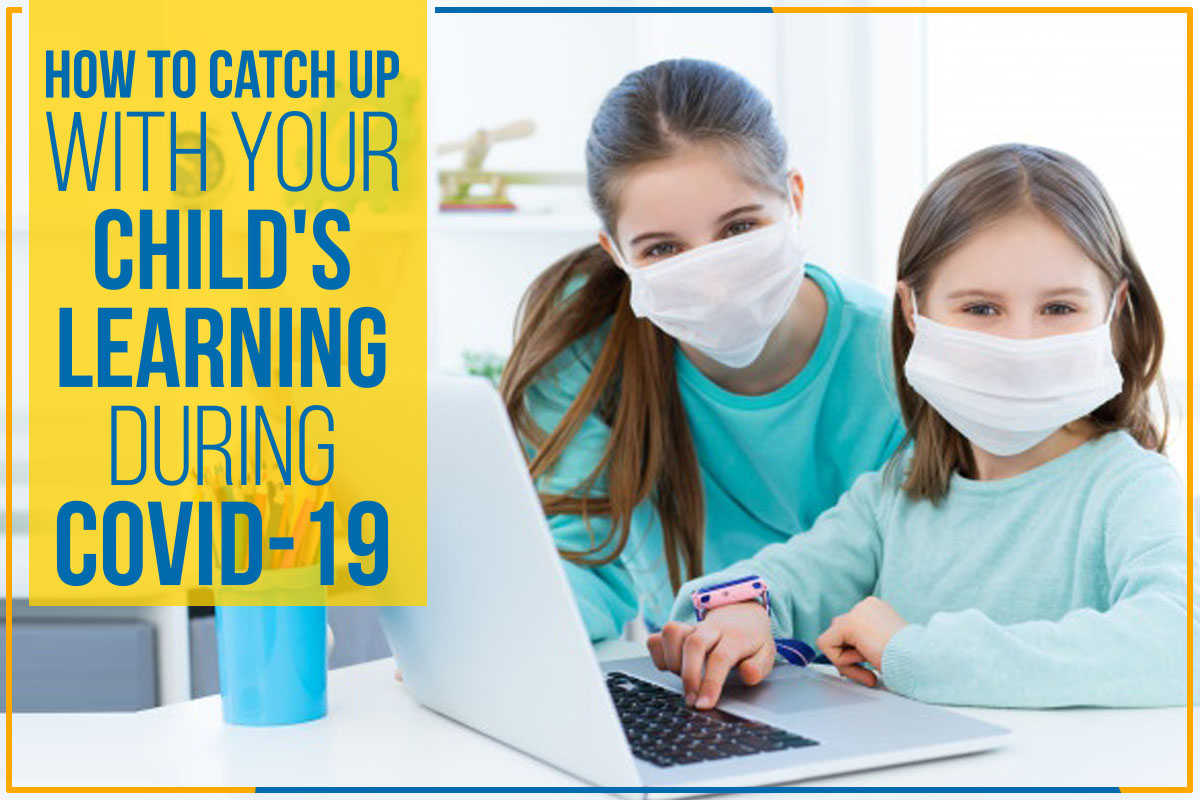 It's been almost six months since COVID-19 has disrupted life across the globe. Just like economy and healthcare, education has also taken a hit, with schools being closed indefinitely.
School going children are treating this time as an extended summer vacation, but it is not exactly the same. The long school break has taken everyone by surprise and parents across the country are wondering how their children will cope with missed learning during the pandemic.
In today's blog post, we talk about some tips and strategies you can use to help children overcome lost learning while they're stuck at home.
If you are a looking for effective learning digital solutions in Milwaukee, Wisconsin, click here to learn more about Mrs. Myers Reading Room.
Assessing the Situation
Currently, we have no research to show the impact of COVID-19 on education. However, previous data is available to demonstrate that learning achievement typically slows down or declines after seasonal school breaks. While children can retain their readings skills, they are known to forget math concepts even after two to three months of disruption. Students with learning disabilities lag behind even more.
Due to the virus, students are now facing six months of lost learning without ongoing guidance and discipline of a school environment.
Issues with Home Learning
Teachers are working tirelessly and going out of their way so that students stuck at home have access to study materials and support. But not all students will benefit from these efforts in the same way.
Some lack sufficient study space. Others face issues with technology. But most importantly, not all students can excel without the support and organization that a classroom environment brings.
So what can parents do in such a scenario? Here are some helpful suggestions:
Monitor your Child's Progress
Schools are moving their lessons online with virtual instruction and assignment. Parents should ensure that children are keeping up the assignments and paying attention during virtual instruction. If possible, spend extra time your child to revise the lessons for the day.
Set a Schedule
While lack of structure can be fun for a few days, overtime it can escalate learning losses. That is why you should try to create and implement schedules for each day, even for weekends. It is proven that children do their best when they have plans structured for each day. That way, they have something to look forward to each day.
This also means that you should also implement regular sleeping and wake-up times, the same as when your child was attending school. While the lockdown is indefinite, if kids get out of routine for long, they will find it hard to get back on track once schools reopen.
Offer Practical Lessons
There are several ways to help children boost their math, science and reading skills while they are home. For example, you can ask them to identify minerals in a list of ingredients, or ask them to calculate the total number of calories in their cereal. You can also arouse their curiosity by asking questions like 'what happens to vegetables when they are heated?' or 'what changes when raw meat is cooked?'
Encourage Breaks and Physical Activities
Recess is an important part of the school day, because breaks allow children to absorb what they studied. Take them out for a walk or play catch. There are lots of ways to get active inside the home as well, and you should encourage kids to pursue physical activities. This is an important part of their education.
To wrap things up, there is a lot that parents can do to ensure their children stay updated on their studies during COVID-19.
As a parent, you are not alone in this ordeal. If you reside in Milwaukee, Wisconsin, we at Mrs. Myers Reading Room offer you the best digital learning methods that are tried, tested and patented. Click here to learn more about our programs.