Schools are reopening, but is your child ready?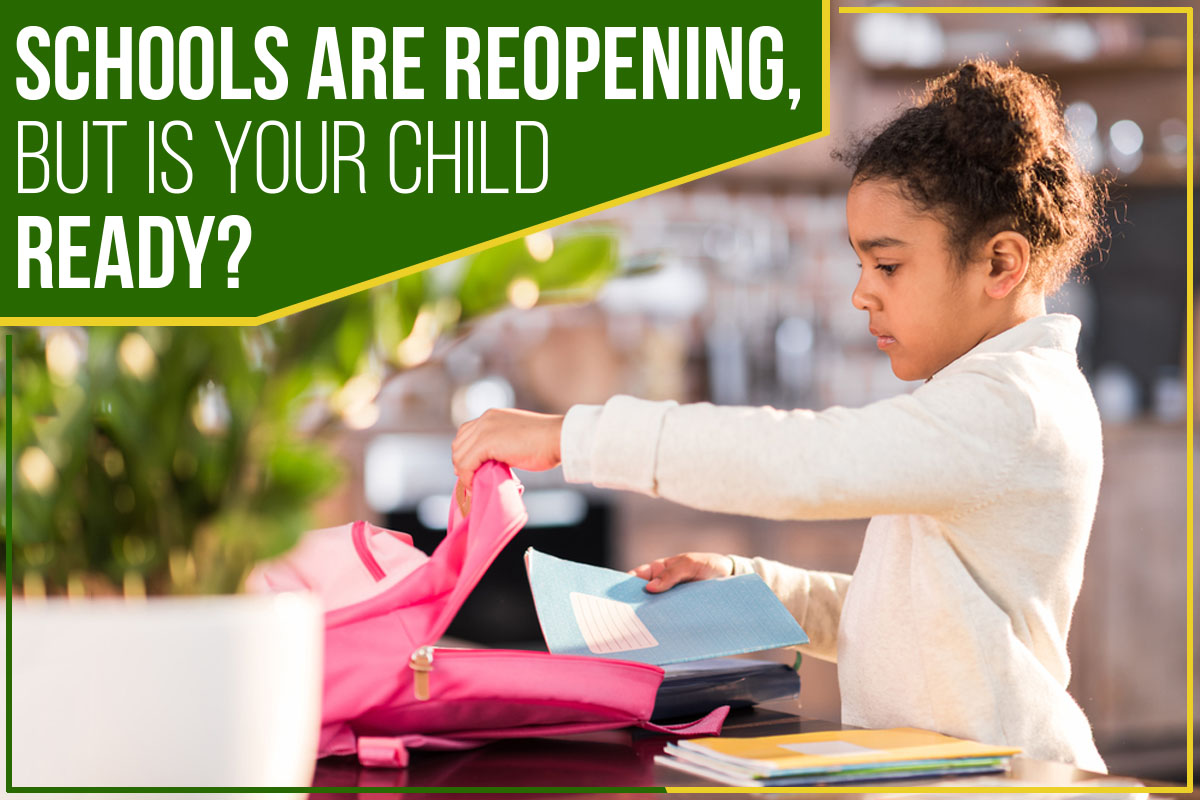 As fall approaches, schools across Racine, Wisconsin, are planning to reopen at 50% capacity, provided they meet the approved health and safety standards.
Schools will also offer online classes for parents hesitant to send their kids to school. But resuming academic activity after the lockdown will not be easy.
Is your child ready to get back to school?
At Mrs. Myers' Reading Room, we provide innovative programs for kids at all learning levels. Click here to get your child enrolled in our virtual classes.
And today, we will discuss how you can prepare your child for the fall academic session at school or online.
Uncertainty during lockdown
The lockdown has taken a toll on both parents and kids. Even with relaxed regulations, kids are likely to remain uncertain about what they are allowed to do, and with whom.
Many kids may also worry because they cannot rely on safe and predictable things in their lives, like school, to provide a sense of security. And as adults struggle to cope with social isolation, children's reliance on adults may also be diminished.
And let's not forget the mental health challenges that this pandemic has exacerbated.
Learning losses are real
Along with the challenges just mentioned, kids will also have to cope with learning losses. Studies show that children lose anywhere from 2 months to 2.5 years of math and reading skills during a school break.
That is why teachers have to spend around six weeks at the beginning of each term to review old material. And this is also why students experience achievement gaps when they reach high school.
This is the impact of summer and winter breaks, so imagine the scope of learning losses during this lockdown—all the more reason you need to help your kids adjust to the new school year.
How to prepare children before schools reopen
Until schools reopen, kids cannot afford to miss out on their education. Remember that a break from school is not a break from learning. Here are some ways you can help your children practice their skills and prepare for classroom learning.
Reading is one of the easiest and cheapest ways to keep children engaged during the lockdown. Even if libraries and bookstores are closed, kids can still find digital books to practice their reading skills.
Math games will help reinforce core concepts engagingly. You can create your own math games or look for creative ideas online. You can even download math apps on your phone.
Playtime and physical activity are essential for children to sharpen their minds and comprehend what they learn during class. So take out time to get physical with kids at home.
Learning apps and programs
Finally, with technology at your fingertips, you don't have to rely on schools alone to make up for your child's learning loss during the pandemic.
Parents in Southeast Wisconsin, or anywhere from all over the US, can click here to learn more about virtual educational programs at Mrs. Myers' Reading Room.