15 Best Educational Channels For Your Kids To Watch On YouTube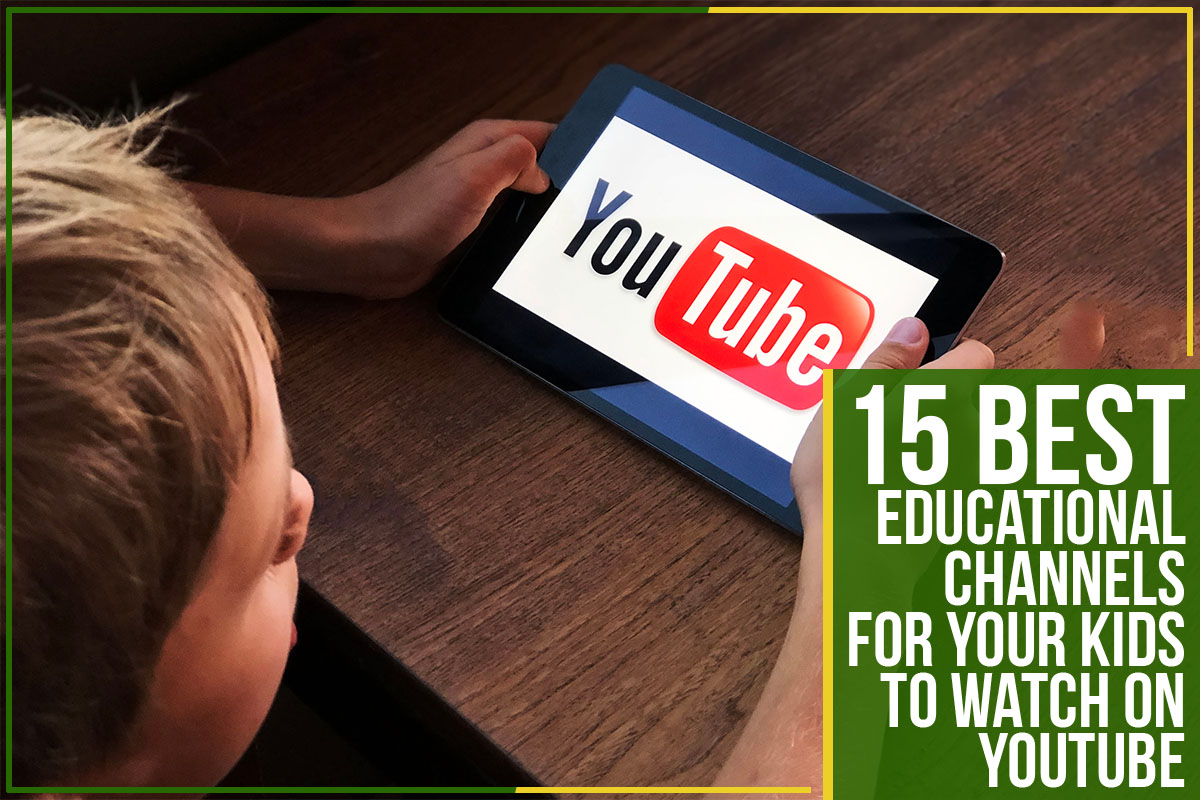 It's no secret that all our kids are glued to screens these days. Back in our day, it was the TV; today, it's tablets, phones, and laptops.
You don't have to feel like a bad parent; that is the norm these days. Technology has taken over our lives, and anyone who tries to fight it will not be able to match the pace of others. If you want your kids to succeed, instead of stopping them from enjoying the same privileges as other kids their age, make sure they are putting them to good use.
Get your child the help they need to get back on track with their schoolwork. Enroll them in our online tutoring programs at Mrs. Myers' Reading Room in Southeast Wisconsin and see the improvement for yourself. Click here to enroll your child in our free trial classes.
If your kid spends a lot of time on video streaming sites, mainly YouTube, then turn that into an opportunity. There are three things you need to do:
Make sure your kid's eyesight is not affected (limiting watch time, adjusting screen brightness and room lighting, and fixing distance to reduce strain)

Install the YouTube Kids app or put parental controls to restrict access to vulgar, violent, or any type of inappropriate content

Encourage your kids to subscribe to and watch educational channels.
Watching informational kids videos and getting them to subscribe to channels that produce educational content will help them excel academically. Any student who is lagging behind will benefit significantly from this. Many of their concepts will get cleared up thanks to the visual aids and easy explanations, and their general knowledge will increase drastically.
Below is a list of channels that you can consider getting your child hooked to.
TED-Ed

Mathantics

NatGeo Kids

SciShow

SoulPancake

The Brain Scoop

Peekaboo Kidz

It's Okay To Be Smart

The Smithsonian Channel

Amy Poehler's Smart Girls

Sesame Street

Weird History

Khan Academy

Crash Course Kids

Kids Learning Tube
These are just some of the channels you will find on the YouTube app that your kids will enjoy and learn from. And while all these channels are kid-friendly, a little monitoring won't do any harm.
There are options in this list that are appropriate for kids of all ages – Sesame Street and Peekaboo Kidz for the younger ones, and Khan Academy for the older ones. And a few that everyone would love, including you, like Weird History, that is, if you are curious about the days gone by.
The videos in these channels cover every idea and concept that an inquisitive mind might want to learn about. So if you want to shape your kids into brilliant and knowledgeable human beings, get them to watch more YouTube (or the channels you approve of).
If your child is falling behind in school or is having trouble grasping concepts, then click here to enroll your child in Mrs. Myers' Reading Room's free trial classes for kids in Southeast Wisconsin.