5 Learning Activities To Keep Your Kids Occupied With On Thanksgiving Day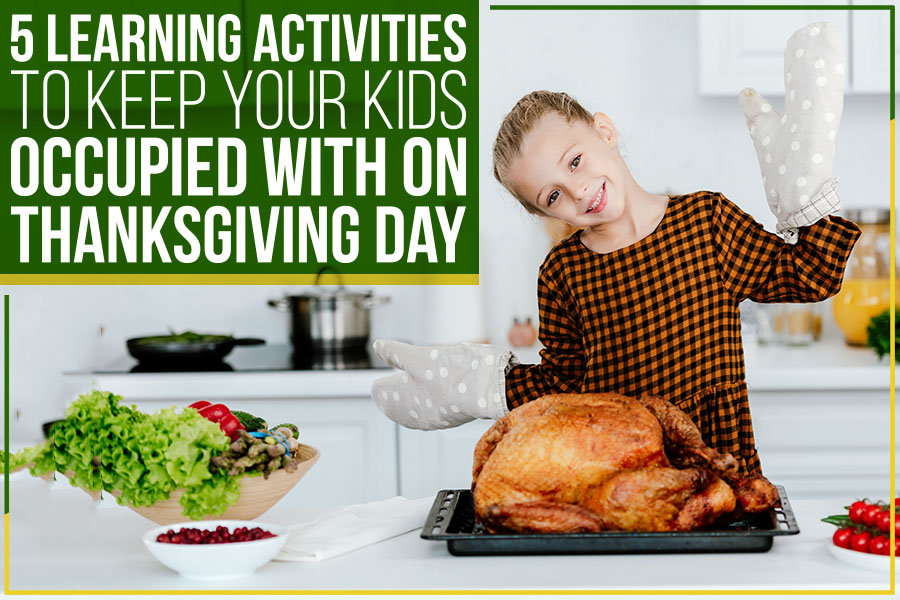 Thanksgiving Day is a moment of cheerfulness and reflection. But for parents, it can get incredibly hectic. Cooking, cleaning, and entertaining guests is an ordeal in itself. And then you also have kids to take care of.
Considering the learning losses incurred this year due to COVID-19, you should make the most of Thanksgiving to keep children engaged in learning.
At Mrs. Myers' Reading Room, we help kids in Southeast Wisconsin and across the US with our fun and exciting learning programs for math, reading, and much more. Click here to sign up for a free trial.
Here we list five learning activities to keep your kids engaged on Thanksgiving Day so you can cook in peace!
1. Art
Thanksgiving is rife with colors, and this presents an opportunity to immerse your kids in art-based activities. A simple exercise is to have them make decorations revolving around the event's theme, such as Pilgrim hats or Native American headdresses. This will bring the story of Thanksgiving to life, and they will get a better grasp of its history and culture.
2. Role Play
Going a step further, you can also plan a skit or in-home performance for Thanksgiving. Assign each member of the family a character and ask them to write their own script. You can also create props and paper costumes to add excitement to the performance.
3. Reading
Moving on, you can also plan reading activities for Thanksgiving. If your child is attending school or online classes, teachers will probably have reading activities based on the Thanksgiving story with books like Mayflower by Jessica Gunderson or Life on the Mayflower by Melinda Lilly.
Of course, you don't have to restrict yourself to these titles. If your child is learning to read, you can easily find special books on Thanksgiving at a local book store or online.
4. Math
Along with storybooks, you should also focus on math reading for kids. Luckily, there are several math worksheets with a Thanksgiving theme available online, which you can download and print. Pinterest is an excellent place to search for math activities for Thanksgiving Day.
You can also create your own math activities. For instance, print or draw a turkey outline with five feathers, and write a number in each feather, and place math symbols between them. This way, children can learn to add, subtract, divide, and multiply.
You can also write fractions on each feather and ask children to find the lowest common denominator.
5. Writing
As you teach your child to read on Thanksgiving, take a moment to improve their writing skills and vocabulary as well. Ask your kids to create a list or write an essay on everything they're thankful for this year, and then ask them to read it out after dinner.
There you have it! These are some enjoyable activities with a learning element to keep your kids occupied this Thanksgiving.
At Mrs. Myers' Reading Room, we focus a lot on making learning fun for kids in Southeast Wisconsin and across the US. Click here to sign up for a free trial.