Creating A School At Home For Your Kids – Distance Learning During COVID-19 Pandemic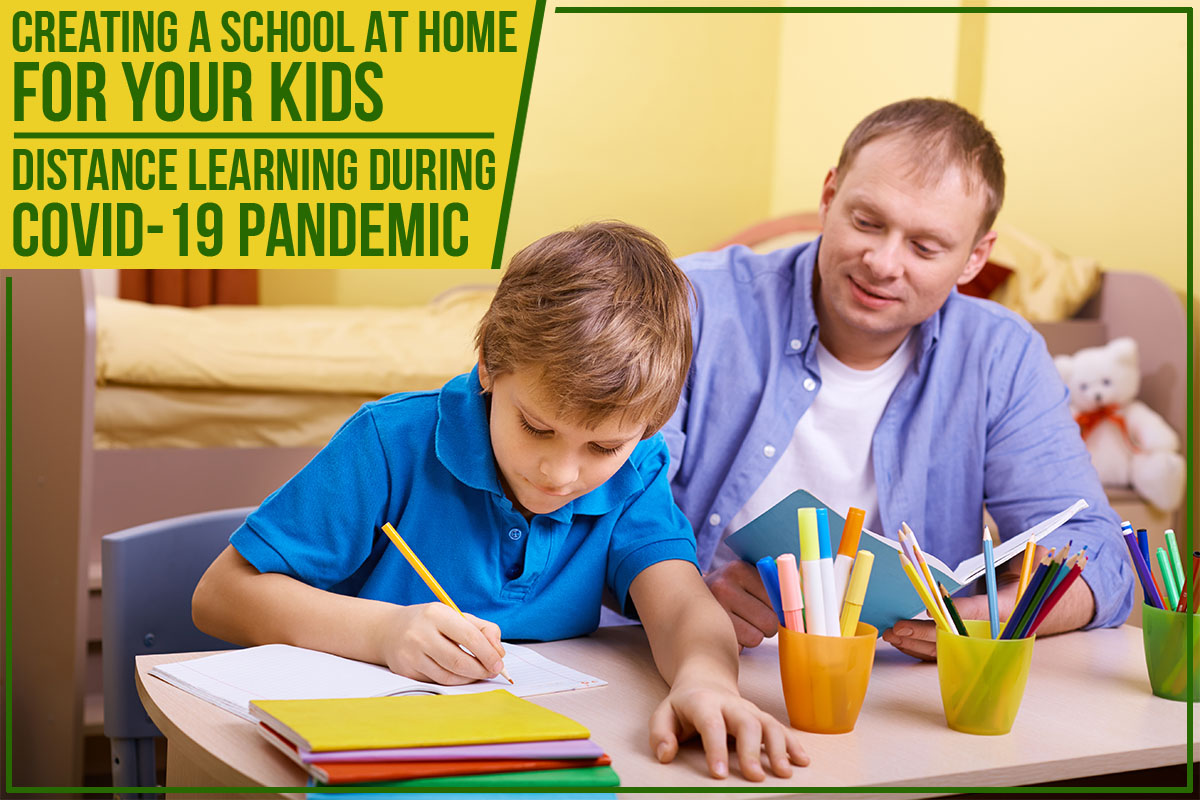 The world has been in lockdown for a long time. With more and more cases of COVID-19 popping up every day, the safest place to be is at home. Being stuck at home has affected every one of us. We have lost every semblance of normality.
In times like these, it's best to hang on tightly and wait it out. However, we need to stay strong for our children and provide them with as much stability as possible, even if it means creating a school at home.
The lockdown has caused many kids to suffer. They have been lagging in their studies, so we need to ensure that they are back on track before this pandemic is over. This way, when they finally return to school, they will be at the same pace as the rest.
A great way to make sure this happens is by enrolling them in Mrs. Myers' Reading Room's virtual classes in Southeast Wisconsin and all over the US. Click here to enroll your child in our free trial classes.
Here's what you need to do to give your kids a productive school environment at home.
Enforce a regular schedule
Just because your kids aren't going to school physically doesn't mean it's their vacation. Most institutions around the world are implementing distance-learning techniques to keep the classes going.
This means school is also ongoing, so why let your kids stay in bed till afternoon, munch during lessons, or play at random times. Implement a regular schedule. Make sure they are up early, brushed, dressed, and fed before their online morning classes.
Create a study corner
Clear up some space and create a study corner for your child. If you have a cramped up apartment, then a seat at the coffee table or dining table can do. However, make sure every day your kids study and take their classes at the same spot.
This way, their minds would be prepared to study every time they sit at that spot, like when they go to school, leading to a boost in productivity, understanding, and retention.
Keep them positive
Look out for signs of depression and anxiety in your kids. The lockdown has caused a decline in the mental health of children and adults alike. You need to be resilient so you can keep your kids optimistic in these bleak times.
Get them excited
Keep reassuring them that school will eventually open and get them excited about all they could do when it does.
Don't go overboard, or it may cause disappointment to arise, but do it enough to cement it in their minds. Involve them in picking out school supplies online to create a back-to-school feel, and help them choose or decorate their own masks.
Make online classes less strange
Many kids are having trouble with distance-learning. They can't relate it to regular school, which is causing agitation and distractions. Identify what trouble your child is having and help them overcome it.
Are they getting bothered by being on camera? There are three things you can do – talk to the teacher and ask if you can switch off the camera, go to settings to remove the small screen with your kid's image, or start setting a timer.
Every day, make your child do the activity they don't like for a few minutes and slowly increase the time until they become used to it.
Do you need help keeping your child on track with their studies during the pandemic? Enroll them in Mrs. Myers' Reading Room. Click here to register for our free trial online classes in Southeast Wisconsin and all across the US.