Help Your Child Become An Avid Writer With These 5 Easy Tricks
Body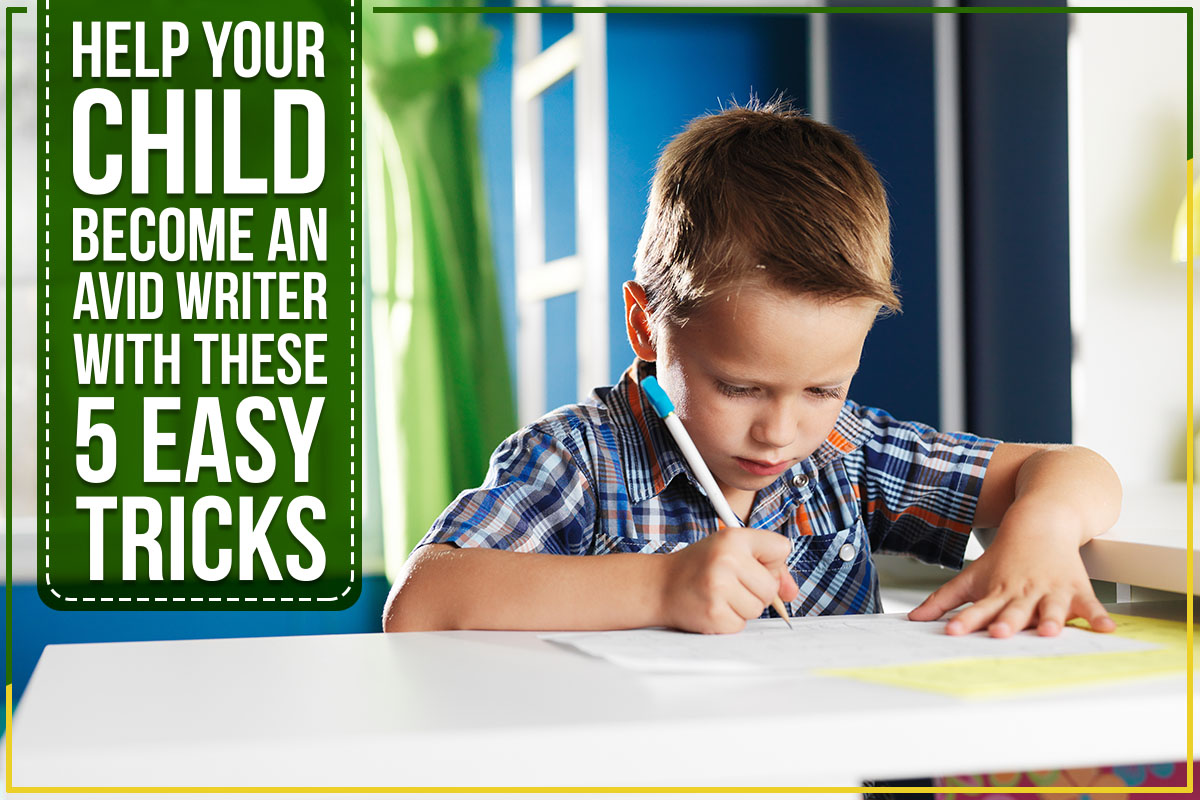 Writing is an important skill to have. It can help your child excel not only in their school years but in various areas throughout their life. Writing can help develop communication skills and improve comprehension and critical thinking.
Since writing is a skill, it can be further polished and developed with practice. So if your child does not have an innate talent for writing or storytelling, you do not have to worry. There are ways you can instill writing skills into your child.
Do you need help to get your child on track with their schoolwork? Enroll them in our online tutoring and mentoring programs at Mrs. Myers' Reading Room in Chicago and see the improvement for yourself. Click here to enroll your child in our free trial classes.
Encourage Journaling
Take your child to a stationary store and let them choose a journal they like. Encourage them to start journaling and tell them how a dairy can become their best friend and closest confidant. Let them rant about their feelings in the diary but do not ever violate their privacy, or they might leave this positive habit altogether.
Give Them Choice Of Instrument
Give your kids access to various writing tools like pen and paper, chalk and board, laptop, or even a typewriter. Let them choose what they want to use and how. If they want to write with different colored pencils or make drawings to match their stories, let them. Your goal is to get them to write. Let them write with anything about anything and do not expect impeccable grammar or spelling.
Sign Them Up For A Pen Pal Program
Letter writing is a dying medium of communication, but it is beneficial for developing writing skills. So let your child write letters to their friends and family, and help them post the letters.
Also, find your kids pen pals by signing them up for a safe and reliable pen pal program like Global Penfriends that protects your child from befriending the wrong people through their extensive checks.
Ask For Weekly Book Reports
Writing and reading are two activities that go hand in hand. A person who is an avid reader would be better at writing, so push your child to finish one book at least each week and write down its summary for you.
Play Relevant Games
Some games are designed to improve a person's writing, understanding, and vocabulary in a fun and entertaining way. So play games like Scattergories, Name Place Animal Thing, Scrabble, and Apples to Apples with your children in your free time.
Finally, just remember always to praise your child and encourage them to continue writing. And very soon, you will see how this will help your child perform better in schoolwork.
Enroll your child in Mrs. Myers Reading Room in Chicago and see the improvement for yourself. Click here to enroll your child in our free trial classes.