5 Best Apps To Help Your Kid Learn English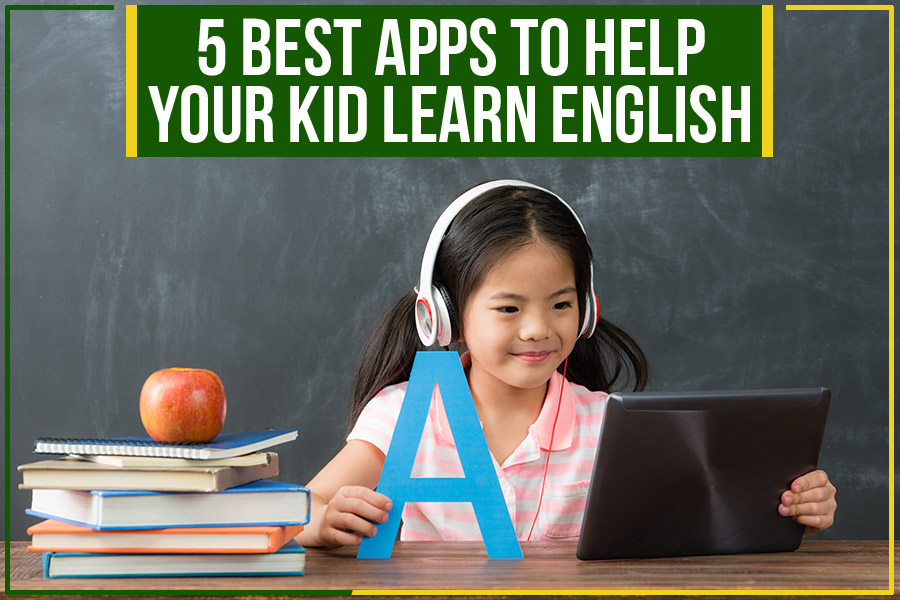 Giving your children the opportunity to learn English is one of the greatest gifts you can give them. However, it would be best to start teaching them from a young age to allow them better command the language and enjoy the benefits that come with it.
Nowadays, since children and teenagers have their noses on their screens more often than in their textbooks, there's no better way than using technology to enhance their English learning and development skills.
At Mrs. Myers' Reading Room, we provide interactive learning and development programs for children of all ages in Wisconsin and all over the US to help them become future leaders. Click here to gain insights about our various programs and talk to our experts to know how these programs can help children learning to read and write!
So, are you ready to enhance your kid's proficiency in English? Here are the top five English learning apps for all ages and levels.
1. Lingokids
The Lingokids program is carried out by experts from Oxford University Press. It is based on succession and a veritable profusion of games, rhymes, and stories in English. Children will discover more than 3,000 vocabulary words here. The approach is entertaining and intuitive for young minds. With Lingokids, learning English becomes a real game!
2. Holy Owly
With Holy Owly, children log on for 5 minutes every day to work on their English. The pedagogy is based on seven steps that the children take every day. And to complete everything and work on oral and pronunciation, Holy Owly offers 15 minutes of Skype with an English-speaking teacher every week. The method is thus very complete.
3. Bibo
Bibo is one of the most popular reading apps for children. The main features of this game are the pictures and sound specially designed for young children. Parents can be confident that children are learning English with material appropriate for their age. The game is great fun, and the kids will stay glued to the screen - absorbing the tongue while playing with fun activities.
4. Johnny Grammar
The British Council created this app to help children learn English grammar. English is spoken with a perfect British accent, and there are no errors in the scripts. This is a good thing because it helps kids start thinking in English as they learn grammar rules.
5. Tommy the Turtle
Tommy the Turtle is one of the popular online educational games for children. It is one of the best apps on the market to help kids learn English. The game starts by teaching individual sounds and features fun ways to connect sounds with reading. In this app, native speakers introduce the basic concepts of reading with an American accent. Ultimately, this game helps in developing children's reading and spelling skills.
Of course, Mrs. Myers' Reading Room is always there for you if you need help with your children learning and development anywhere in Wisconsin and all over the US. So, click here to enroll your child in our online English classes programs without further delay. We promise to unleash your child's learning, reading, writing, and thinking skills to their maximum!