5 Ways To Help Kids Keep Learning At Home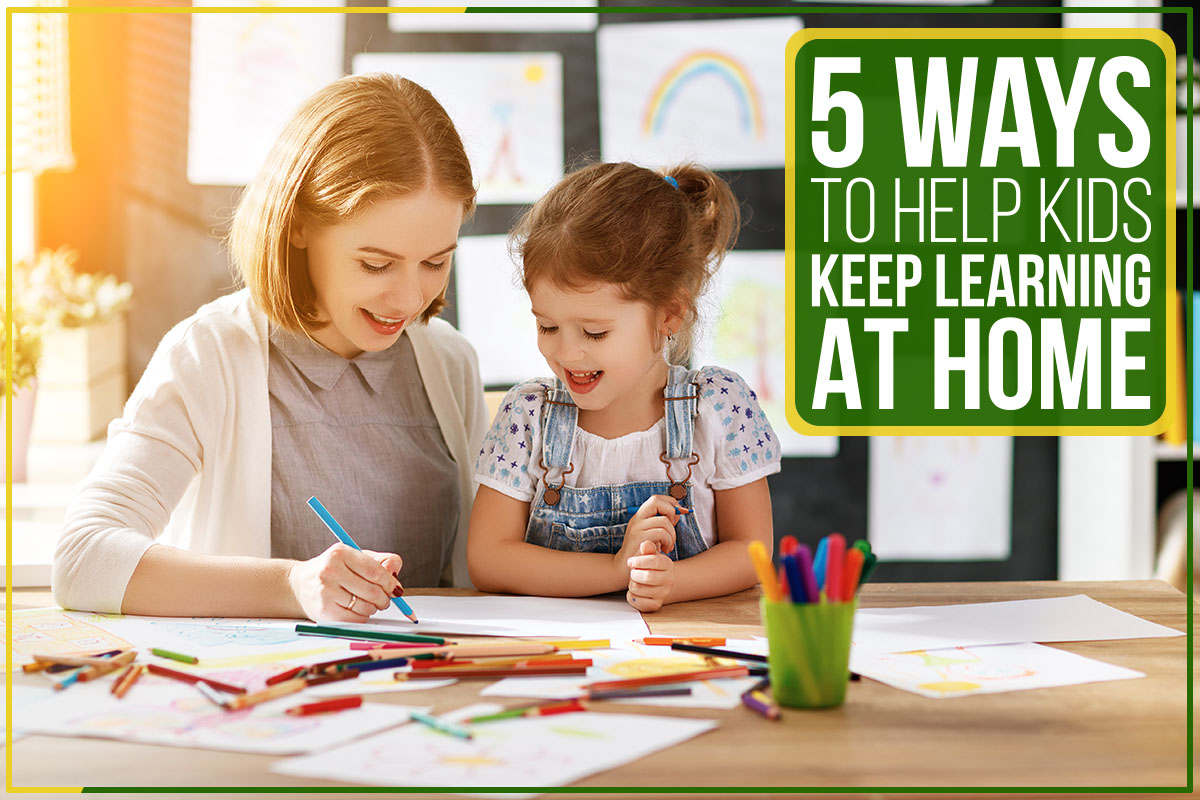 Schools in Southeast Wisconsin and all over the US are still at risk from the pandemic. COVID-19 continues to affect children's education worldwide, and there is still some uncertainty regarding school learning. Meanwhile, the best parents can do is to keep kids engaged with home learning.
At Mrs. Myers' Reading Room, we provide both online and in-person programs to help kids with reading, math, and their overall education. Click here to learn more about us.
Today, we list 5 five ways in which you can keep kids learning at home as they wait for schools to fully reopen.
1. Talk To Your Children
Before you sit down to help your child with their math lesson, have an honest and open conversation with them. Kids in Southeast Wisconsin and all over the country have also endured a lot these past seven months. And while you may be preoccupied with your work and finances, your children have their own struggles.
That's why you should create an environment where your kids can ask questions and express their feelings. Even if you don't have the right answers to their questions, merely listening to them and acknowledging their feelings will help them stay positive.
2. Talk To The Teacher
Secondly, you need to stay in contact with your child's teacher or school. Teachers appreciate it when parents take an interest in their kids' classroom activities. But now is a crucial time for cooperation with your children's education facility to explore all learning options.
3. Schedule The Day
Fixed routines are necessary for the development of children. While home learning offers a lot of flexibility, you need to provide some structure, so your child doesn't get bored or restless.
Create a schedule for the day, including lessons, activities, playtime, and even entertainment. The point is to let children have some control over their lives in these times of uncertainty.
4. Be Creative
Sticking to a schedule is essential, but also makes room for creativity. For instance, factor in small breaks of 5 to 10 minutes after every 30 – 45 minutes of learning. Also, combine online learning with offline activities and exercises.
You should also use everyday activities as learning opportunities, such as telling the time or calculating fuel mileage. Most importantly, blend in some fun elements with your child's lessons.
5. Be Vigilant
Finally, and most importantly, you need to protect your children online. Your child may be taking online classes from her school or using other web platforms and tools for learning. In any case, you need to be vigilant for your child's safety, protection, and privacy.
Following the first point, you need to have open conversations with your children about how to stay safe when using the internet, especially when interacting with strangers.
If you are searching for a fun and safe online learning program for your children, look no further than Mrs. Myers' Reading Room. Click here to learn more.