How To Catch Up With Learning During Long School Breaks
Body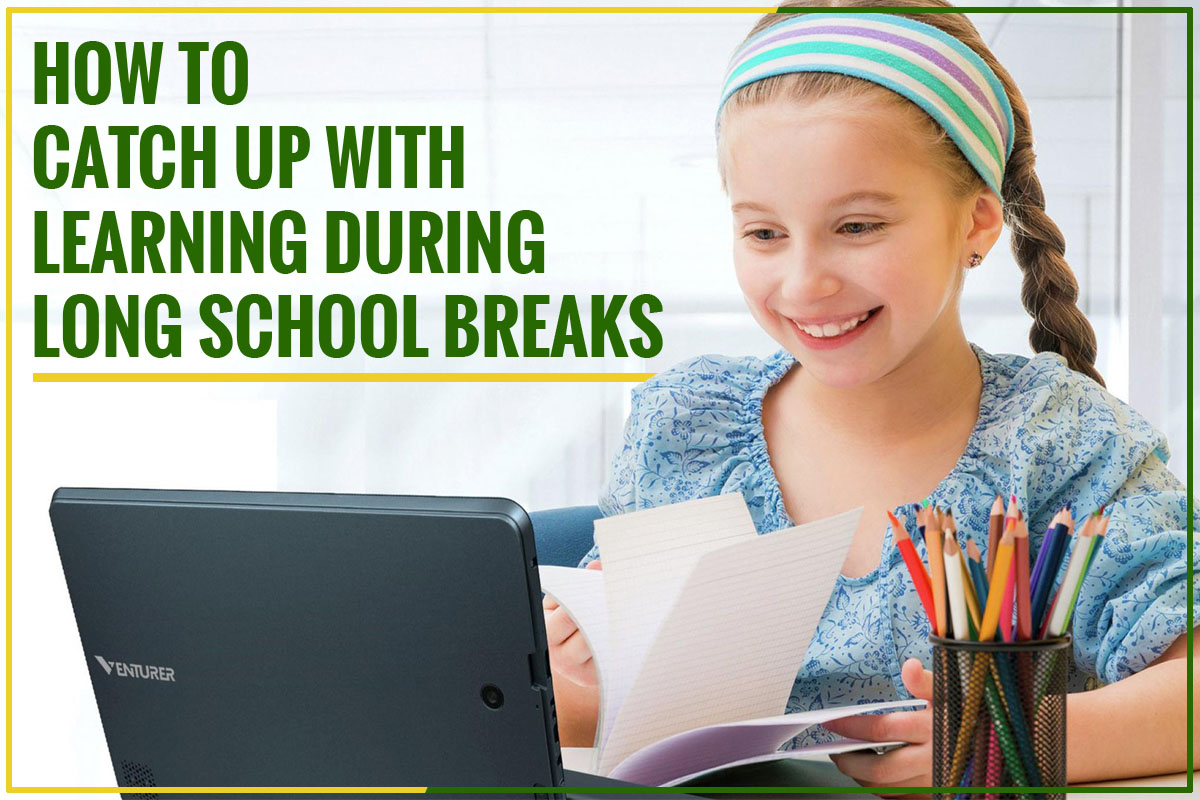 The global pandemic has resulted in an extended school break for kids.
And while it is too early to measure the impact of COVID-19 on education, there's enough evidence that even a short school break can result in a long-term learning loss.
At Mrs. Myers Reading Room, we have a hundred year's research that tells us that students lose 2.5 months of their previous education before starting a new school year. And this is just one statistic.
With our patent-pending program, we help in-person students based in Southeast Wisconsin, and virtual students from all over the United States, catch up with their lost learning. Click here to learn more about what we offer.
COVID-19 and Education
Currently, we don't have enough data to show the impact of the pandemic on education in the US. But preliminary data suggests that even if schools re-open this fall, the average student may be one full year behind in math. source: wbur.org
We can also glean some clues from studies of short-term school closures due to weather conditions. A 2007 research from Maryland concluded that for each day schools were closed due to snow, there were 0.60% fewer students in the third and fifth grades that reached their expected grades in reading and math. Overall, the average school lost a 3% drop in the overall pass rate.
On the other hand, the impact of summer holidays is widely documented, with children losing up to 25% of what they learned during an academic year over summer.
Early signs of lost learning
When a child resumes schooling after a break, there are several soft signs that you show they are struggling to catch up. You need to watch out for early signs of lost learning so you can take proactive measures before things get worse.
For example, some kids take longer to complete the same amount of work they previously used to. Other children will act out if they are falling behind in their schoolwork. If your child becomes increasingly moody or sullen, or is taking a long time to complete assignments, it is an early warning sign that you need to pay attention to their learning.
What are the Options?
The lockdown is forcing policymakers and educational institutes to come with long-term strategies to overcome learning barriers. Till then, interactive online learning is the best course of action.
Online education helps parents working full-time, or even over-time during the pandemic. Reliable online classes mean that there is one less thing to stress about at this time.
Moreover, in a world affected by deadly viruses, online education is more interactive than a classroom where students cannot interact with each other or with their teachers.
If schools open during the pandemic, teachers will have to resort to direct instruction, and children will not be able to work together, play games, or do any of the everyday activities that make school fun.
Online learning, on the other hand, will give them a greater sense of community and produce better learning outcomes.
How we can Help
For our on-site students in Southeast Wisconsin, and virtual students all across the United States, we offer the perfect solution to help catch up with their learning.
Mrs. Myers Reading Room offers a range of programs to help kids ages 5 to 12 with reading and math. We also offer tutoring and online classes. All our students show growth as compared to their peers not enrolled.
This is because we make learning fun and interactive, something kids need desperately in these uncertain times. Click here to get your child enrolled today!