Books That Foster A Love For Math In Children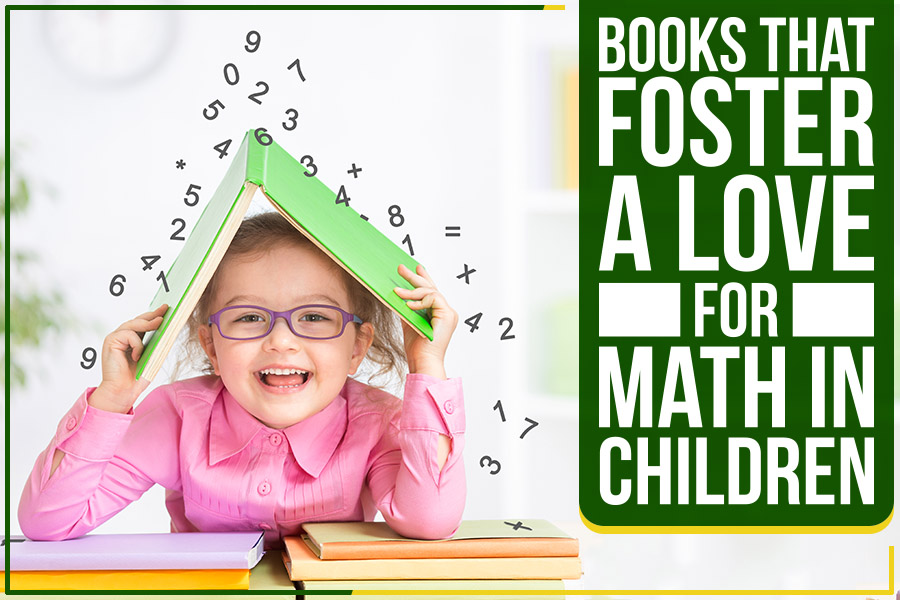 Math is one subject which is at play in almost every aspect of our lives. From sports to computers and the economy, math is an essential part of each industry today. Math comes naturally to some kids, while others struggle to grasp the concepts from a very young age. Although educators worldwide have made tremendous strides in engaging students in math, some parents struggle to instill a passion for math in their children.
According to experts, one way to bring the math subject to life is literature. Books connect with children's imagination, helping them understand basic math in a very creative and joyful manner. A good math book with pictures can do wonders for your kid, especially if you read it the right way. Reading to preschoolers and explaining the counting principles as you go on helps develop their math skills.
Here's our recommended collection of math story and picture books that can to help instill a curiosity for math in your young ones.
Have You Seen My Dragon?
This multilayered counting book by Steve Light is an enjoyable read for preschoolers. The book lights up young kids' imagination and explains essential basic math concepts in a fun and creative manner. The story follows a child narrator searching high and low for his pet. The immensely detailed cityscape grabs your child's attention as they practice counting following the objects featured in each spread. Five water towers, twenty lanterns, and twelve pigeons are some counting examples in the book that keep your child hooked.
Baby Goes to Market
This illustrative math book written by Atinuke is bound to capture your child's attention. The storybook follows a baby shopping with his mama in a Nigerian market. The baby counts all edible goods his mama purchases before eating one. The book is an excellent way of teaching young kids the concepts of addition and subtraction.
Absolutely One Thing
Lola and her big brother go through the laws of numbers as they search for toys in a store. Now this one's particularly amusing as young children have a ball correcting Lola's comical number sense. The story's theme is exciting and excellently-paced and siblings will enjoy reading it together. And the funky illustrations make the whole book reading and math learning a lot funnier and more effortless!
Sheep Won't Sleep; Counting by 2's, 5's and 10's
This fun bedtime story written by Judy Cox follows Clarissa as she recommends methods of falling asleep. She suggests counting sheep, which fails, with the sheep chipping in and suggesting counting alpacas in pairs. When this fails, the alpacas suggest counting llamas by 5's. This trend continues till the book ends. The bright illustrations and the comical storyline engage preschoolers as they get ready for advanced counting skills.
At Mrs. Myers' Reading Room, we help your child develop the habit of reading with our interactive and fun math help online classes in Southeast Wisconsin. Our courses are enjoyable and create a passion for learning in children from a young age. Get a free trial to learn more about our services!