How To Prevent Brain Drain During School Breaks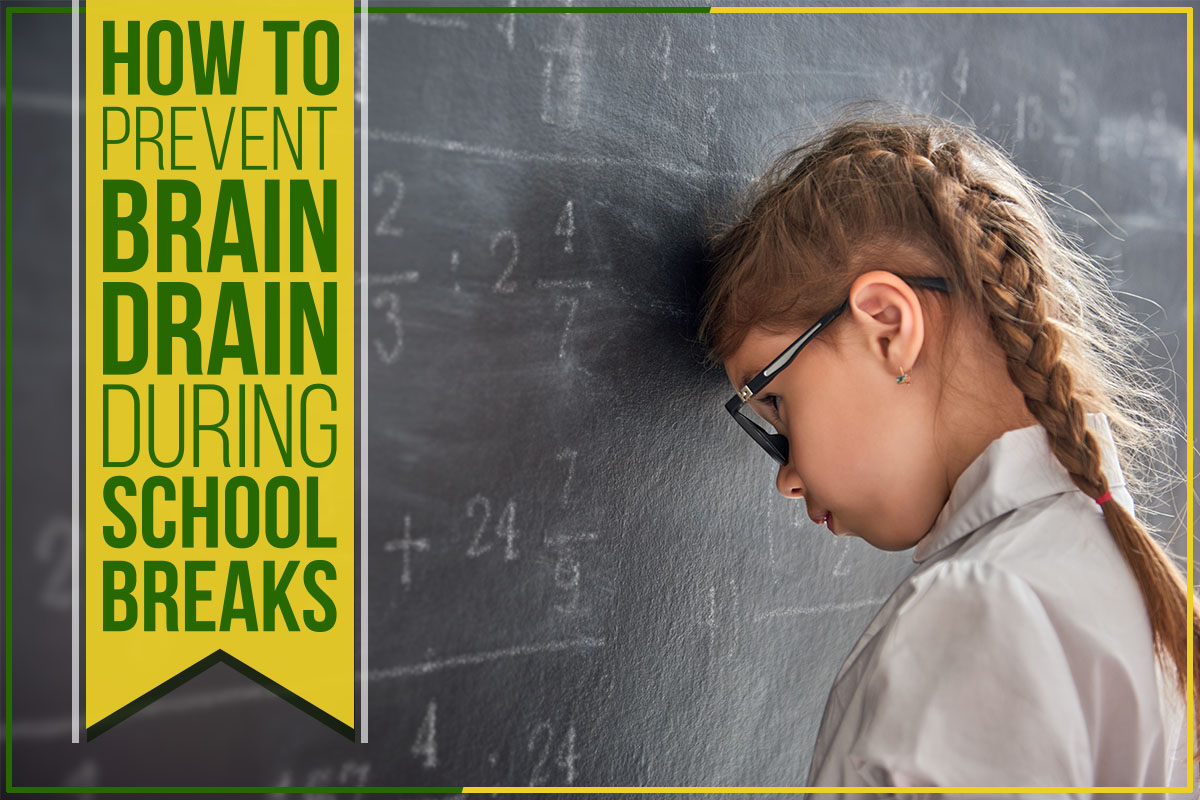 At Mrs. Myers' Reading Room, we always talk about the impact of long school breaks on children's learning. You may click here to learn more about our research on how your child loses valuable knowledge and skills, or what we can do to prevent it.
Today, we talk about 'brain drain' and how you can keep your child's mind active during regular school breaks and unexpected crises like the one we're facing nowadays.
Impact of School Breaks On Learning Outcomes
Some school districts across the US have transitioned to a year-round schedule. However, some schools in Wisconsin still follow the traditional calendar with spring, summer, and winter breaks.
Of course, these are much-needed vacations offering respite from tough school work.
However, even a few days away from school have a calculable impact on children's mental agility. Extend this to 10 to 12 weeks of summer vacations, and now you start to notice real learning losses. Considering these stats, one can only imagine the learning losses due to COVID-19.
Understanding Brain Drain
Research shows that students lose between 2 to 2.5 months from the previous year's learning over a break. This is despite the child's family income or background. Reading skills are a major victim of the brain drain. Children who are not exposed to books at home can lose up to three months' worth of reading capabilities over a summer break.
The good news is that this brain drain is both avoidable and reversible. All you need to do is engage kids in fun activities with a learning aspect during their school breaks.
Find Opportunities to Teach
With kids spend time at home, parents should take advantage of any teachable moment they can get. So, for instance, you can take your child to the zoo and make them read the animal descriptions.
Suppose they play or watch a sport like football or baseball. In that case, you can encourage them to keep score and calculate averages and percentages. It is also a good idea to encourage children to keep a journal, even a digital one, to express themselves in writing.
Leverage Technology
Nowadays, most children have access to devices, and it is only natural to use the phone or tablet to combat brain drain. You can find books, instructional videos, math apps, and so much more in the digital realm to promote after-school learning for kids of all ages.
Skip Technology
While technology has its benefits, you should always go old school when it comes to learning during school breaks. Ask your kid's school for vacation programs. You can also seek out events and competitions at the local library or park, or even consider volunteer activities through local non-profits.
We would suggest that you keep things organic instead of opting for summer schools or camps. While brain drain is real, children do need time away from school.
It is best to find a learning solution that offers online and offline components and revolves around fun activities children love.
At Mrs. Myers' Reading Room, we might have just what you need to prevent brain drain during school breaks. Click here to learn more about our learning programs for children in Wisconsin and all over the US.