Reopening Schools Will Not Overcome Learning Challenges: Here's What You Can Do Instead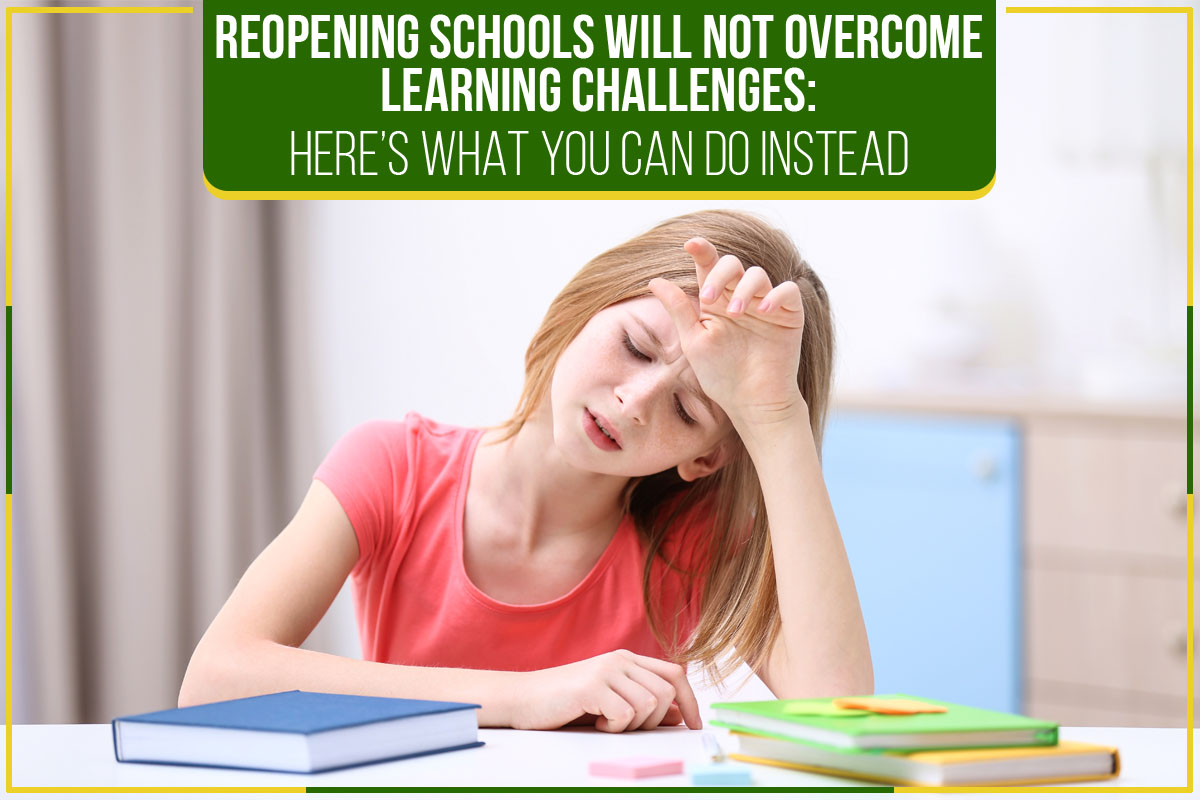 As we approach September, school districts in Wisconsin are ready for another school year. Most schools are currently opting for full remote learning, while others plan to offer a mix of virtual and classroom instruction.
Of course, learning hasn't stopped for the students at Mrs. Myers' Reading Room. In fact, parents and students are finding our virtual programs more useful relevant than ever before. Click here to learn more about our services.
Today, we will talk about the latest developments in schools reopening in Southeast Wisconsin and the plans to overcome learning losses.
What Children Are Missing
Education authorities are recommending a decrease in school hours. And it is not entirely clear how much of this already-decreased school time will include traditional teacher-student interaction. Schools have the challenge of offering traditional learning models without comprising safety protocols to help kids overcome learning gaps after the lockdown.
The state also recommends that schools assess students to see where they stand academically. This will help make up for the learning gap or keep students from falling further behind. At the same time, the state discourages teachers from going back to the basics and focusing a lot of time on remediation.
So while kids in Chicago will start a new academic year this fall, they are likely to fall behind on their learning.
Regression Is Real
Loss of learning skills, also known as 'slippage,' is an actual phenomenon documented by both past and ongoing research. Learning regression affects most, if not all, kids, even those without learning disabilities or special needs. Some students also require additional help just to catch up with previous learning.
What Are The Options?
The best way to help your child overcome lost learning is to prevent it in the first place. Teachers and parents can engage kids in activities over long school breaks, and these activities don't have to be elaborate. For instance, you can read together with them to sharpen their reading skills or perform simple calculations, such as adding up grocery costs. This will help them remember core math concepts without you having to start from scratch later.
Digital Solutions
One thing that the lockdown has taught us is that digital solutions are the most cost-effective way to prevent children from falling behind on their education. Even apps and games can help reinforce the skills your children need to excel at school.
But the downside of most online options is that your child wouldn't be able to interact with her teacher or classmates, which is essential for her progress.
Public schools offering remote-only plans in Wisconsin will offer independent learning and small group activities and live instructions. This will also include special classes, such as art and physical education.
At Mrs. Myers' Reading Room, we have complete digital and in-person solutions to help children improve their math and reading skills. Instead of waiting for schools to reopen, you can get your child's learning back on track. Click here to sign up for a free trial.