For Such A Time As This: How Mrs. Myers' Reading Room Helped Parents & Students During The Pandemic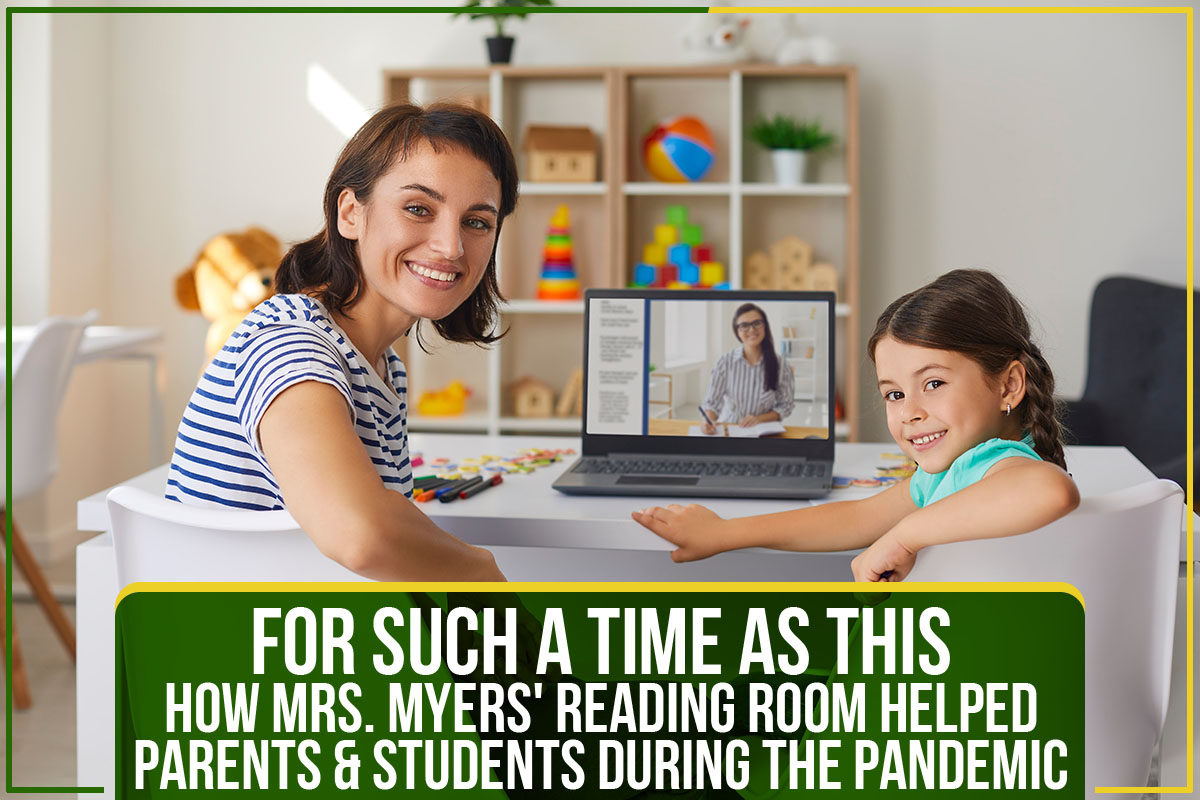 We've come a long way since we set up shop in 2012.
Tammy Myers (Founder and President) was enjoying a successful career as a speech and language pathologist when she decided to launch math and reading programs for kids aged 3-12.
Pretty soon, we launched Mrs. Myers' Education Services, bringing our learning methodology to schools in Wisconsin and across the US via in-person and online programs (click here to sign up for a free trial).
The idea was to combine traditional methods of instruction with modern, research-based best practices to teach children reading in a way that prepares them for learning success in all subjects.
Little did we know that our services will become so vital during this pandemic. And while COVID-19 has changed life as we knew it, we were kind of prepared to assist parents and students continue their learning at home.
Tailored Learning Programs (At A Discount)
Our virtual lessons combine technology, creative expression, and story-telling. But that's not all. We also factor in transitions, trauma, and stress when designing our programs, owing to our background with special needs students.
And this became useful for helping kids alleviate the stress caused by sudden changes in routine. We also offered a 50% discount (on top of a free one-week Class Pass) for new students. We focused on developing readers at all levels without straining their parents financially.
Moreover, we continued to deliver keepsake boxes to our students' doorsteps that included everything they needed to participate in the interactive program. Once again, this service came as a blessing for parents amidst store closures and delayed online deliveries.
Kindergarten Readiness Program At Lakeside COP House
One of the highlights of 2020 was expanding our reading programs at Mount Pleasant's Lakeside COP. The venue has been a center of community service since 2015, and this year, we were able to provide our 'Bookworms' kindergarten level reading program there in addition to the 'Novel' program for school-aged children.
This became possible due to a generous $23,600 grant from SC Johnson, which helped us prepare a higher number of kids for kindergarten, academically, socially, and emotionally.
We also realized that the pandemic had impacted every student, but it had especially been hard for those without access to virtual learning technology. And that's why our programs COP House proved crucial for kids without access to Wi-Fi. They were allowed to visit the building following strict social distancing guidelines where they could use computers to learn online.
Meanwhile, students taking the original 'Novel' program experienced improved literary performance. The average student increased 1.53-grade levels, with the nine lowest-performing students reaching an average increase of 2.47-grade levels.
This is significant progress, to say the least, especially when we consider the learning losses caused by COVID-19.
Learning Never Stops At Mrs. Myers'
As the year draws to a close, we are seeking to enroll ten elementary students in Wisconsin to teach reading and build their learning confidence. Eligible students for the online program will also receive $40 worth of free learning time.
In short, learning continues at Mrs. Myers' Reading Room, even during a pandemic. Click here to sign up for a free trial.